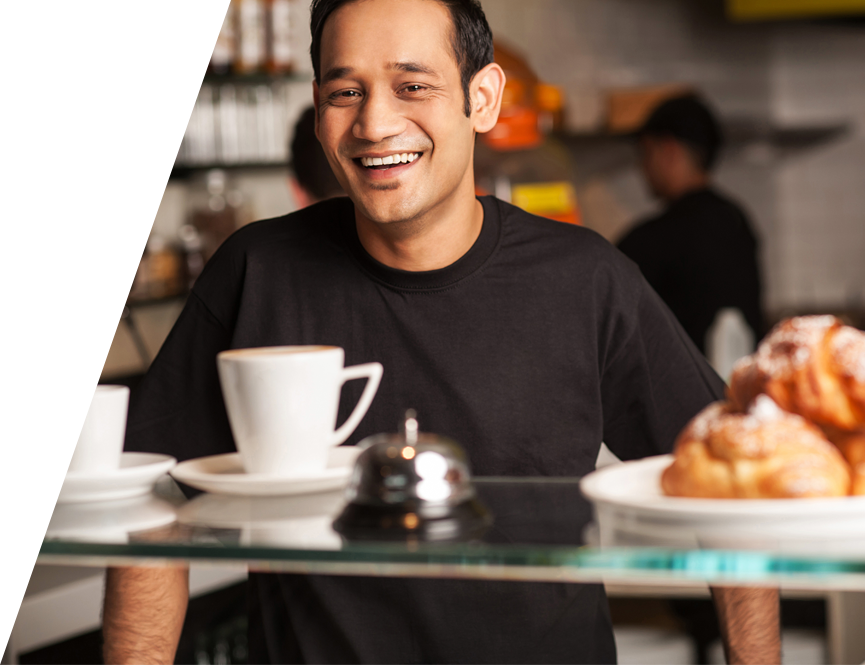 ABOUT US
We hold a vast spectrum of management portfolios
from various F&B concepts. We have had delivered
experiential training to F&B learners of different rank
and stature. But the desire to inspire, re-invent and
transform the F&B industry does not end here.

To render greater value-add to the F&B industry,
we come together as iFi Consultancy, a trusty team
of strategists to champion industry's best practices to
achieve optimum productivity, efficiency and profitability.
Contact us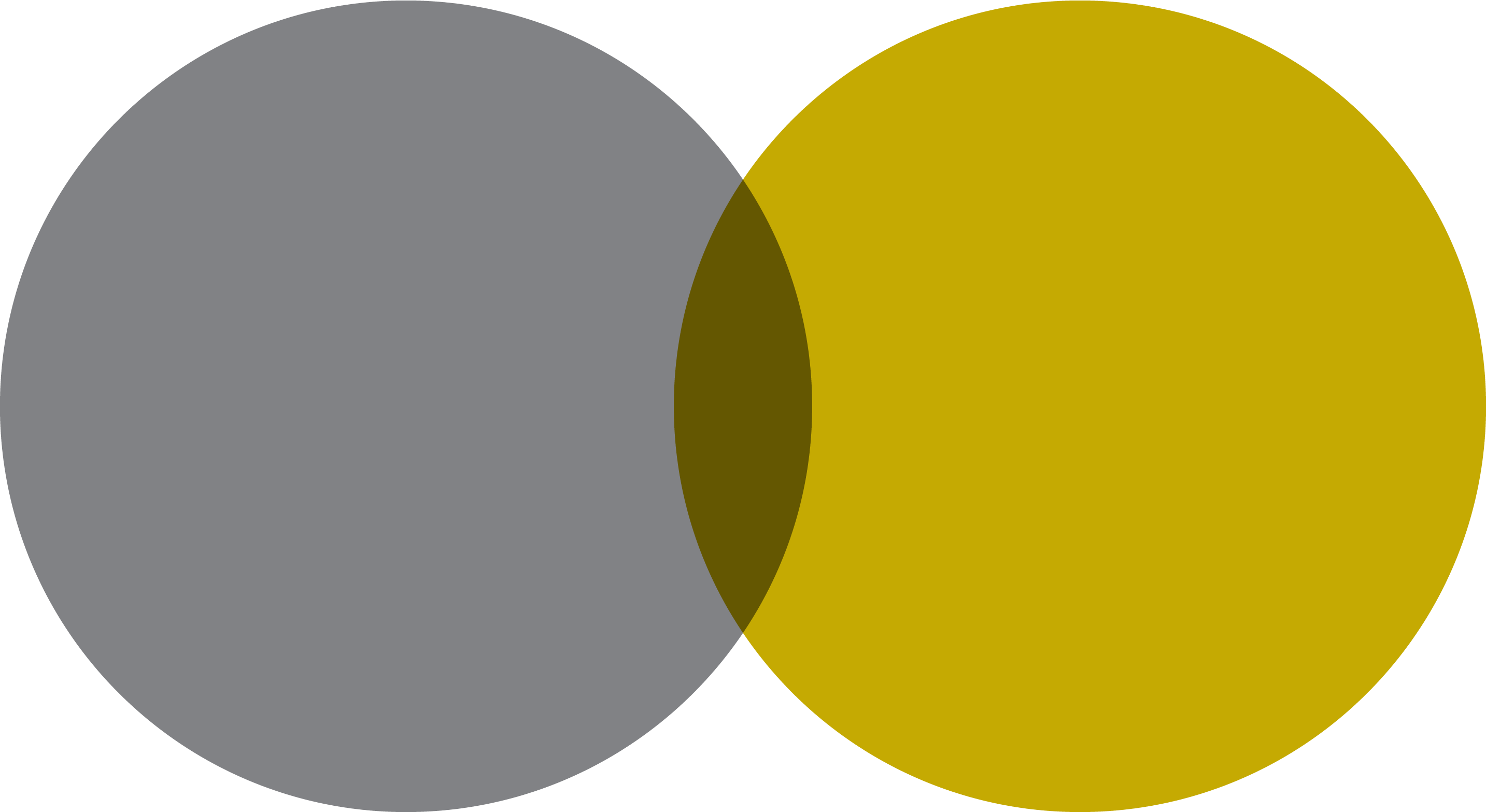 VISION
MISSION
&
Changing Mindsets. Grooming Global Champions
To inspire F&B companies to adopt F&B best practices and transform their businesses into global empires.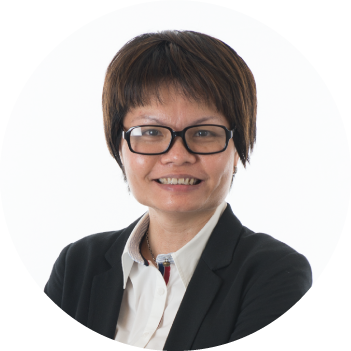 Vivian Soh
F&B Strategist
Her consistently outstanding performance in managing monthly sales volumes from $100,000 to $500,000, optimising systems and processes, developing multiple F&B concepts, recruiting and coaching top talents as well as training and development, forms Vivian's winning success story as a results-oriented restaurateur.
Her Success Story as a Results-Oriented Restaurateur
Beginning her illustrious career at McDonald's Singapore, Vivian was given multiple promotions and became one of the youngest Assistant Managers and Restaurant Managers within a short span of 3 years.
During her stint at McDonald's, Vivian was given the opportunity to manage numerous outlets of high sales volume – from $100,000 sales per month to $500,000 sales per month. In addition, the sizes of the restaurants she had managed ranged from 1,500 square feet heartland mall to 6,000 square feet park concept in Singapore.
An Excellent Recruiter & Coach
As a Restaurant Manager, Vivian recruited more than 5,000 crew members. She had led them to excel in their areas of expertise and guided some to become outstanding Restaurant Managers, Business Consultants, Business Managers and even Brand Managers.
A Consistently Outstanding Business Performer
For 3 consecutive years (1998-2001), the outlets under her care clinched the prestigious "Gold Standard QSC" Award, an award given to recognize the outstanding outlet's operation management in the area of excellent system management control and outstanding Quality, Service and Cleanliness (QSC) implementation.
Recognised for her performance and excellent achievement in people development, sales optimization, profit and QSC, Vivian received the highest accolade from McDonald's – Outstanding Restaurant Manager Award for 5 consecutive years. She was also the recipient of Gold and STAR winner for the Excellent Service Award in 2004 and 2005. Thereafter, Vivian was promoted as Business Partner.
Unparalleled Capabilities to Manage Multiple Concepts & Portfolios
During her stint as a McDonald's Business Partner, Vivian had the opportunity to manage different concepts, from 24 hour operation outlets, drive-through concepts, premium McCafé and birthday party concepts. She took up higher portfolios and was responsible for the brand development, restaurant operations, sales growth, financial performance, and people development of the various outlets under her care.
Achieving Milestone after Milestone
After a fulfilling and rewarding career, Vivian left McDonald's and joined Cold Storage Singapore Pte Ltd as an Area Manager, looking after 16 units of 7-11 outlets with a combined turnover of more than $20 million. Those units spanned across different concepts and areas, ranging from theme park concepts at Sentosa, to concessionaire concepts in Changi Airport (both transit and departure), to residential and commercial concepts in HDB and shopping malls.
A Person of Impeccable Business Foresight
In recognition of her excellent performance in the area of people development, sales & profit and retail operations, Vivian was selected to join the fast track programme. Among the 30 Area Managers, she was nominated to represent 7-11 at the Cold Storage's Talent Leadership Development Programme, which aims to develop future leaders for succession planning in Dairy Farm family of brands such as Cold Storage, Giant, Market Place, 7-11 and Shop & Save (currently known as Super Giant).
An Insatiable Passion for Training & Development
Having the passion for training and to pursue her desire to train, Vivian joined All Best Foods Pte Ltd in Sep 2012 as its Assistant Director, Operations and Training. She was tasked to oversee all training and operations matters. In the area of HR, Vivian assisted to develop and review the HR systems, consisting of recruitment, appraisal, compensation and benefits, retention and training programmes. The objective is to ensure the efficiency of the recruitment and selection process, as well as employee performance management.
With strategic planning and meticulous execution of recruitment plan, her team achieved 100% staffing needs for the 3 new outlets despite the tight labour market to contribute to the expansion of the Tip Top brand.
Vivian worked closely with her team to streamline the workflows and developed new food product menu items to revitalise various house brands. In addition, she developed and reviewed SOPs for food menu items, to ensure consistency in product quality and service standards.
Optimising Processes for Greater Profits
Vivian utilized the electronic Purchasing & Inventory (PI) system to manage yields and wastages; negotiated with suppliers to get better credit terms and source new suppliers for better prices, to minimise food costs from 40% to 30%.
With creative yet practical conceptualization, Vivian and her team developed a profit-driven menu and implemented several new SOPs (such as menu items) that resulted in higher productivity and efficiency of the company's operations. Within a span of 6 months, they set up 3 outlets for Tip Top, and contributed to the increase in the market share and profitability by 5% and 10% respectively.
Possessing Audit Finesse
To ensure that systems and processes are being adhered to, Vivian developed and implemented rigorous audit systems and protocols. These systems significantly contributed to the sustainability and profitability of the business.
Well-Versed in Franchising
Currently the F&B Strategist at iFi Consultancy, Vivian had developed the company expansion plan for Porn's and worked with the team to ascertain the feasibility of franchising. Thereafter, she developed the Porn's franchising plan, which includes branding, business system, franchise fee structure as well as the growth strategy for the next 3 years.
Having implemented the franchise system for Porn's, Vivian developed a set of comprehensive franchise manuals (e.g. operations manual, branding manual, F&B manual, etc.) for its use. This set of manuals aims help franchisees maintain consistency in terms of quality control and service standards, and remain true to the Porn's brand.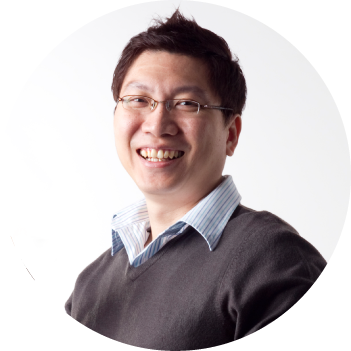 Steven Tan
F&B Strategist
Having more than 15 years of F&B experience under his belt, Steven has gained unparalleled domain expertise in F&B consultancy, developed industry-proven Human Resource, operations and franchising systems as well as creative F&B concepts, and effectively leverages on IT to drive productivity and efficiency.
Unparalleled Domain Expertise in F&B Consultancy
Steven has more than 15 years of experience in consulting in the F&B industry, and has more than 200 clients in his portfolio. With clients such as BreadTalk Group Pte Ltd, Wang Café Pte Ltd, Eu Yan Sang Ltd, and Food Junction Ltd amongst others, Steven has successfully groomed many local F&B companies into global champions and guided them clear of dangerous pit-holes in their journey of F&B growth.
Unlike other consultants, Steven believes in practising what he preaches. He has hands-on experience and has worked through the ranks – from an F&B service crew to a manager, from an F&B serial entrepreneur to becoming an F&B Profit Strategist. He is definitely the No 1 F&B Profit Strategist with an unparalleled F&B domain expertise.
A Results-Driven F&B Consultant
Steven believes that consultancy should not be theoretical (with piles of papers), but rather should be practical and show tangible positive results. Steven's track record for success has been phenomenal. For instance, he grew F&B sales in Sunway Lagoon Theme by 320% under his stewardship in a short span of 4 months. He turned around loss-making Wang Café into a multi-million enterprise with 32 outlets in 18 months. He has consistently increased sales for his clients by 120% to 560% within 6 months. His latest record is with Porn's Sexy Thai Food, where sales for one outlet double for consecutively 3 months. Without doubt, Steven is definitely a results-driven F&B consultant.
A Believer of a Strong HR System
Steven believes in investing in people. To him, it is the only ASSET worth investing in for F&B companies. More importantly, Steven believes in holistic Human Resource (HR) system, comprising Recruitment, Retention and Re-training programmes (3Rs system). Steven has trained and coached many motivated and competent management team-players that have been pivotal to the success of the F&B companies that he has consulted or invested in. A living testimony of the strong HR system that he has built is the Wang Café management team. Steven assembled a team of 11 managers to form the core Wang Café management team in March 2008. He meticulously trained and guided the team to perform the various day to day operational matters effectively and efficiently. Steven tutored the management team to be conscious of labour cost, and guided them to train multi-tasked workers so that labour scheduling was easier and more cost efficient. The team has remained together for the complete 5 years under Steven's stewardship.
A Firm Believer of Solid Standard Operating Procedures
Steven strongly believes in systems and is constantly developing comprehensive Standard Operating Procedures (SOPs). These SOPs have been instrumental in the effective and efficient operation of many of his F&B clients' businesses. Without these detailed SOPs, many of these F&B companies would not have grown so exponentially and more importantly, sustained their growth. For instance, the growth of Sunway Lagoon's F&B sales was supported by streamlined and detailed SOPs. It helped to ensure all crew members knew how to consistently prepare the menu dishes. It increased staff morale, and efficiency to get things done. Overall, the SOPs made everything simpler to execute and subsequently provided the pillars of growth.
A Churner of Creative F&B Concepts
Steven has developed many F&B concepts, ranging from Western to Italian to Asian cuisine. With sizes ranging from 100 square feet snacks kiosk to 3,000 square feet casual dining restaurant, Steven has personally conceptualised the outlet layouts and supervised the renovation of these outlets. More importantly, Steven has carefully thought through the layout so that maximum sales can be achieved with minimum staffing and operational constraints. The success of various F&B concepts can be evidenced from brands such as Wang Café, Tip Top Curry Puff, and Porn's Sexy Thai Food among others.
A Leader Who Inspires
Steven inspired his staff to reach their fullest potential by encouraging them to be bold and fearless in the planning and implementation of creative ideas and concepts. Under Steven's leadership and guidance, creative promotion techniques were deployed and sales increased by more than 320% (3-fold increase) within short time spans (some as short as 1 month). Many of his staff has subsequently become key pillars in successful F&B companies and some have become their own bosses.
Leveraging on IT for Greater Productivity & Efficiency
Steven is a firm believer of Information Technology (IT), and believes that productivity is only possible through the use of IT systems. For example, Steven steered Wang Café and Porn's Sexy Thai Food to use an electronic Purchasing & Inventory (PI) System. He persuaded suppliers to partake in the PI system and fine-tuned the various stock ordering and receiving procedures.
Steven spearheaded the revamp from cash registers to the more sophisticated Point of Sales (POS) machines. He partnered with technology companies to develop POS systems that were customised to F&B work-flows. To ensure that the older generation and not so IT–savvy rank and file workers were able to use the new POS machines, Steven led the development of "experiential" and "activity" based training. Within a short span of 3 months, all staff were able to use the POS system and the PI system (on tablets).
Integrating the POS and PI together, Steven was able to tightly control the yields and wastages, thereby lowering the food costs drastically and increasing profits. The revised workflow also resulted in an increase in work satisfaction and productivity from the management team as well as rank and file team. Profits also dramatically improved as a result of deployment of IT systems (e.g. electronic Purchasing & Inventory system, HR system, Google Apps, etc.) to increase productivity and efficiency, and tighter controls on supplies and labour cost.
A Staunch Believer in Industry-Specific Training,
Steven believes that training is crucial to bring out the best in the human assets. He developed detailed Training Needs Analysis (TNA), and monitored the development and implementation of the training plan with clearly defined objectives specified to meet the company's training goals. To ensure the effectiveness of the training programme, Steven and his team constantly reviewed and analysed different levels of outcomes. The team developed action plans to work on areas of improvement, with the aim of maximising the effectiveness of the training programme. Steven was personally involved in the training of the team. In a short span of 1 year, all Wang staff were trained. In 2010, WDA recognised Wang Café training efforts and Wang Café was nominated as a finalist for the WSQ 2010 Training Excellence Award.
Distilling Domain Expertise into a Highly Sought-After Publication
To succinctly put all his domain expertise into a model, Steven developed the iFi PROFIT Model. Comprising 6 different modules (Pricing, Recruitment, Operations, Freebies, Infrastructure and Targets), the iFi PROFIT model is a time-tested scientific model that highlights all the elements necessary to managing an F&B business. Steven has documented the iFi PROFIT model into an easy-to-read book, which is available on iFi Consultancy website. Steven has also conducted numerous conferences on the PROFIT model to participants, imparting his valuable knowledge to help them better manage their F&B businesses.